Onboarding screen for Napkin.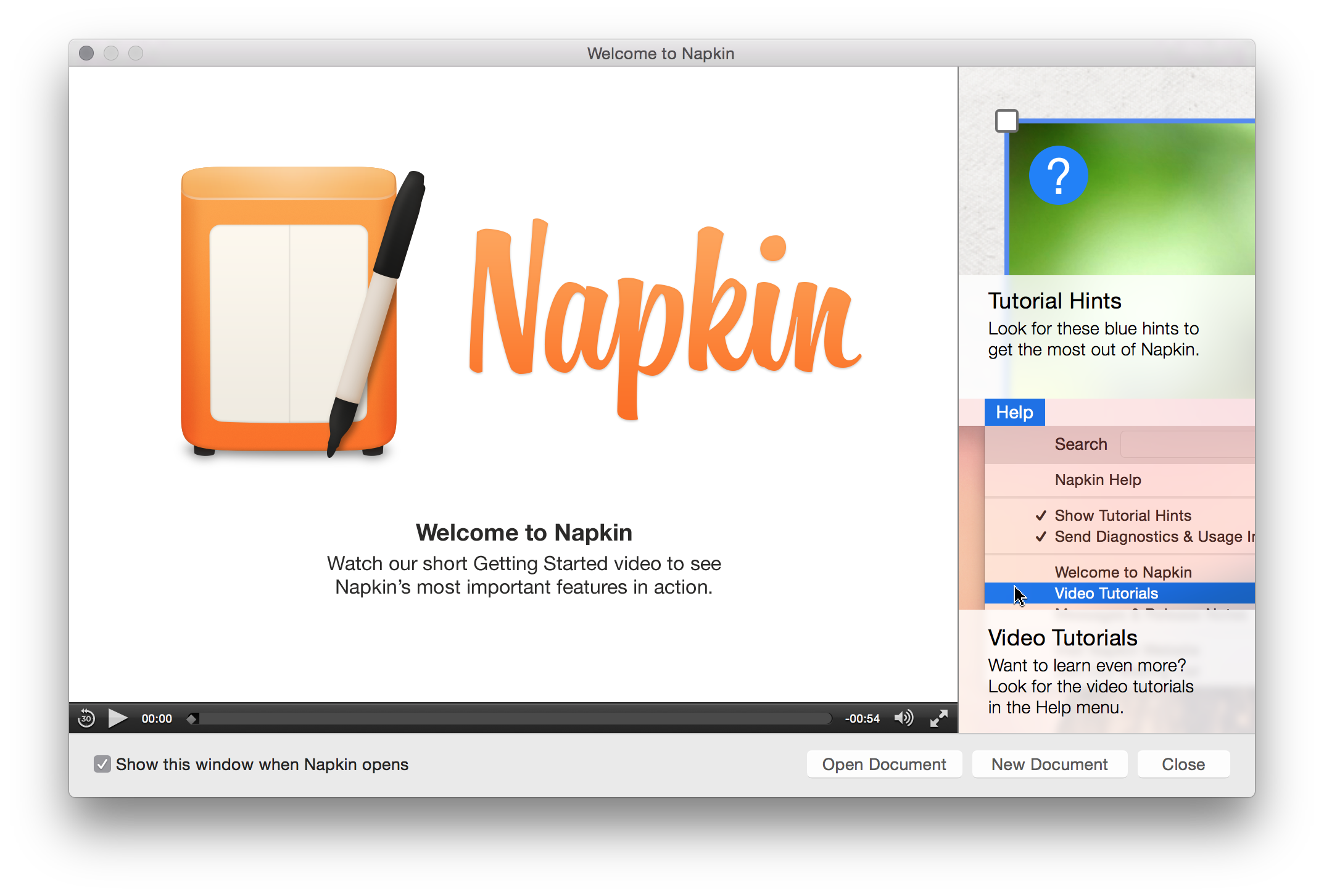 Having a tutorial video is nice, but it's a little hard to tell it's a video (because the play controls are pretty subtle).
Personally, I never want to see these types of screens in subsequent launches, so the Show this window when Napkin opens checkboxes are mystifing, because I can't imagine why you would want to do that. And, with Napkin specifically, I find myself wanting a different option for launch behavior. Currently, it always shows an open panel, but I'd prefer it to always create a new document.