Diarrhea Planet, at The Independent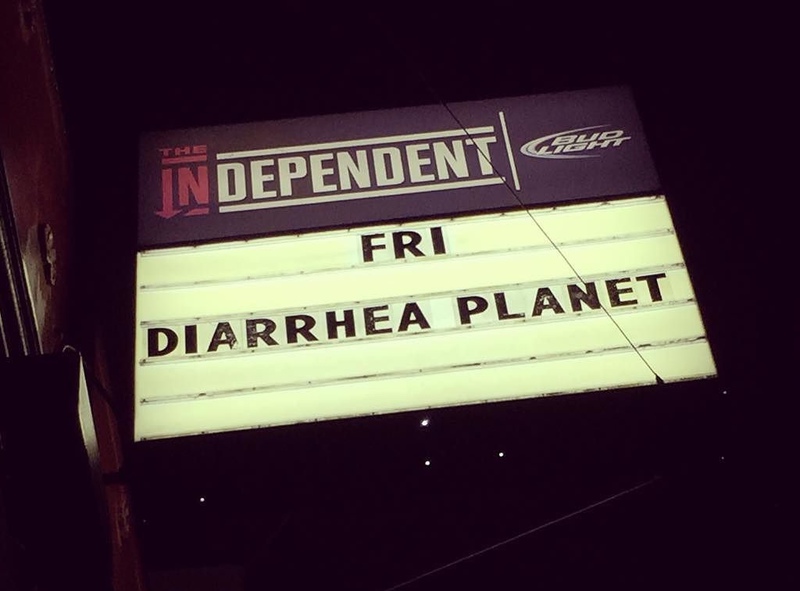 On a recent Friday night (April 8th), I saw a fantastic show by a band who calls themselves Diarrhea Planet, at The Independent here in San Francisco. The opener was a band named, creatively enough, Music Band (which, amazingly, was the first hit in a google search for that term). Both bands are from Nashville, and both were quite good.
My friend Mike (who invited me to the show) explained The Planet (as I've taken to calling them in conversation) to me beforehand as having a "punk attitude, but the music is more metal", which I would agree with. The metal sound comes from their four electric guitars, which gives them a bit of an Iron Maiden-y vibe (with a lot of layered, melodic leads).
For the encore they played Thunderstruck (with the singer from Music Band), which was incredible. I assumed at first that they were just playing the opening riff, and would then switch to another song. But they played the whole damn thing. And nailed it!
Mike was braver than I, and ventured into the pit, which he described as "friendly". A fellow pitter chimed in to agree on this point (which served to confirm it on many levels). So, that's nice to see.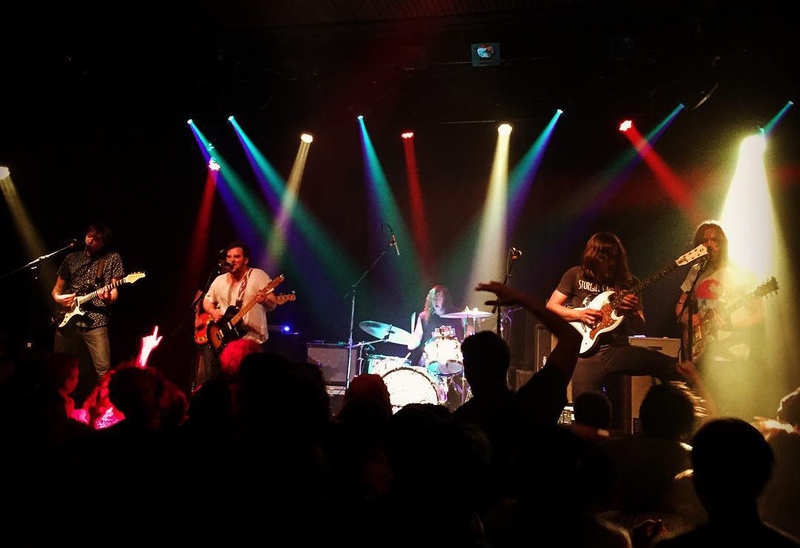 Overall, it was a really fun show, and I would definitely like to see them again the next time they're in town.